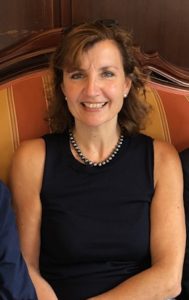 Instructor of German
Email: fennerk@tcnj.edu
Office: Bliss 304
Karen A. Fenner received her B.A. from Dickinson College and her M.A. in Germanic Studies from New York University. She studied at the Universität Würzburg, in Würzburg, Germany.
Karen's teaching focuses on the German language and also on the significance of understanding the German culture so individuals are able to communicate and manage effectively in an intercultural world. She lectures on  "Communicating Across Cultures – the Need for Cultural Knowledge in today's Global Marketplace" at the Rutgers Business School as well as runs cross-cultural seminars at numerous multinational corporations. She has published articles on presentation styles, contrasting German and American styles of presenting, and about the different problem solving approaches used by Germans and Americans. She also helps prepare families and individuals before they are sent to Germany on assignment.
COURSES
German 101  Beginner's sequence
German 102  Beginner's sequence
German 103  Beginner's sequence
German 201  Intermediate German
German 203  Intermediate German
German 255 Business German
German 171 Contemporary German
German 393 Independent Research
DEGREES EARNED
B.A. – Dickinson College
M.A. – New York University, Germanic Studies