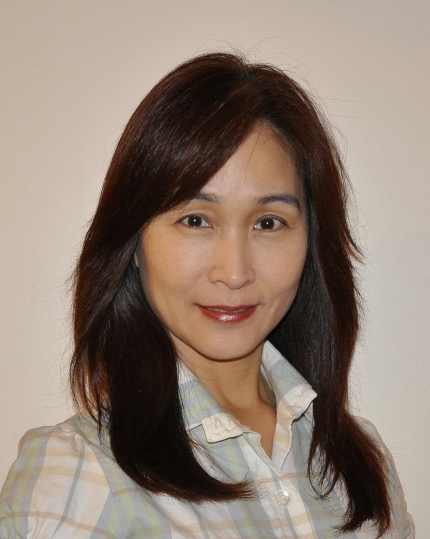 Academic Director of Chinese Studies
Office: Bliss Building 333
Phone: (609) 771-2999
liuc@tcnj.edu
Dr. Celia Liu received her Doctorate in Higher Education Management from the University of Pennsylvania. She has been teaching Chinese language and culture courses in the World Language Department at The College of New Jersey (TCNJ) since 2010. She has an M.A.T. (Master of Arts for Teachers) from Rutgers University, an MBA (Master in Business Administration) in Public Accounting and M.S. (Master of Science) in Taxation from Fordham University's Graduate School of Business. She is also a certified teacher in K-12 World Language Education and Early Childhood Education in the State of New Jersey.
Dr. Liu holds full certification as a tester for the ACTFL (American Council on the Teaching of Foreign Languages) Oral Proficiency Interview examination.
She conducted many Internet Teaching Training workshops and seminars sponsored by OCAC (The Overseas Community Affair Council of Taiwan) for ANJCS (Association of New Jersey Chinese Schools), ACS (Association of Chinese Schools), and NCACLS (National Council of Associations of Chinese Languages Schools); as well as teaching workshops at NECTFL (The Northeast Conference on the Teaching of Foreign Languages), ACTFL, and 2014-STARTALK program at the University of Toledo. She composes language-teaching contents and is the principle writer for the online Mandarin courses of the Confucius Institute at Rutgers University. She also acts as a correspondent and writes articles for the World Journal, the largest Chinese newspaper in North America.
Continuously maintaining extensive involvement with community-based Chinese language schools in the U.S. since 1997, Dr. Liu serves as a board member for CACA (Chinese American Cultural Association) since 2009, the Vice President for ANJCS (Association of New Jersey Chinese Schools), Secretary for ACS (Association of Chinese Schools for the northeast region in the U.S.) and the Principal for Edison Chinese School. Her research interests involve the globalization in higher education and transformation in the 21st Century, issues related to the social status of Asian American (i.e. model minority and their mental health), international students' adaptation and assimilation in the hosting country, and how technology facilitates learning for cross-border students.
CHI 103 Beginner Chinese I
CHI 151 First Year Intensive Chinese I
CHI 152 First Year Intensive Chinese II
CHI 201 Intermediate Chinese I
CHI 251 Second Year Intensive Chinese I
CHI 252 Second Year Intensive Chinese II
CHI 391 Independent Study in Chinese
CHI 360 Chinese Philosophy and Calligraphy
FYW 102 Academic Writing: East Asian Fashion Connection
FYS 164 First Seminar (Global): East Asian Fashion Connection
DEGREES EARNED
M.B.A. & M.S. – Fordham University
M.A.T. – Rutgers University
Ed.D. – University of Pennsylvania