By perfecting their Spanish and heightening their intercultural awareness, psychology and counseling students can better serve a growing population of Spanish speakers. A 2018 study by the American Psychological Association reports a shortage of Spanish-speaking mental health practitioners, with "only about 5,000 psychologists in the United States who are Hispanic, representing 5 percent of all psychologists, an increase from 3 percent a decade ago, according to Census data."
Spanish-speaking therapists are a rare commodity. In a nationwide APA survey, only 5.5 percent of psychologists, who may be Hispanic or another race or ethnicity, said they could provide mental health services in Spanish. Various studies report on language barriers limiting access to quality care. Studies have found that Spanish-speaking clients feel more comfortable sharing personal information with Spanish-speaking therapists than with English-speaking therapists who use interpreters. Other studies have found that Spanish-speaking clients may switch to Spanish when remembering emotional experiences. Beyond language, understanding Latin American and Hispanic cultural realities are key to providing successful treatment.
Equipping our students with language and intercultural skills to work with Hispanic clients will help to address the shortage of Spanish-speaking mental health providers.
 Required Courses
Core Course
SPA 203 Intermediate Oral Proficiency or SPA 210 Spanish for Heritage Speakers
Two Additional Courses
SPA 228 Spanish for Law, Justice, and Human Services (taught in Spanish)
SPA 219

Medical

Spanish

Both SPA 228 and SPA 219 specifically focus on issues faced by Hispanics in the U.S. related to disparities in healthcare, mental healthcare, and the criminal justice and immigration systems. Both classes are designed to advance students ́ oral proficiency in the Spanish language. Finally, both classes foster empathy and cultural humility by building students' awareness of the hardships others face.
Course Descriptions
SPA 203 Intermediate Oral Proficiency
SPA 203 boosts non-native students' language proficiency to at least the intermediate-mid level, so that they are prepared for more specialized professionally oriented courses. 
SPA 210 Spanish for Heritage Speakers
SPA 210 helps to fill gaps and improve heritage speakers' written Spanish ability so they can more easily become bilingual professionals. The course builds intercultural skills, cultural humility, and specialized vocabulary pertaining to semantic areas they need to interact appropriately and professionally with clients (including mental health and counseling, medical terminology, and law).
SPA 228 Spanish for Law, Justice, and Human Services
SPA 228 examines the shared experiences and unique circumstances of Latin American peoples in both Latin America and the U.S. Students will examine the reasons for this populations' mistrust of the police and criminal justice system in both the U.S and Latin America. The course emphasizes respect for different points of view and awareness of hardships that others face. Class readings, films, and group discussions will allow students to formulate their own opinions about current-day issues as well as provide them with a basis from which to develop more advanced oral skills in Spanish including. 
SPA 228 students will develop narration in all major time frames, circumlocution, expressing opinions, handling a situation with a complication, asking and answering questions, and improving listening comprehension, all skills that will help students to interact with Latin American/ Latino clients with greater language ability and intercultural awareness. 
SPA 219 Medical Spanish
SPA 219 students read and report on (orally and in writing) materials ranging from newspaper articles to publications in professional journals in Spanish, interview native Spanish speakers and transcribe these interviews, and write a final paper in Spanish. They learn specialized vocabulary for all the systems of the body, diseases, and how to conduct patient interviews. They study healthcare disparities and related topics, such as the role of cultural competence and cultural humility in health care delivery to Latino populations. As a final project in SPA 219, students examine the synergistic factors that impact health outcomes for Latino patients for an illness or condition that disproportionately affects such patients and propose ways to improve health outcomes.
Alumni Profiles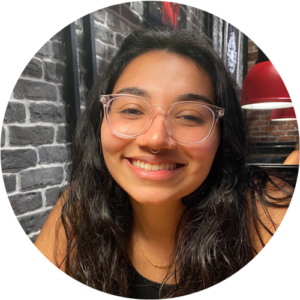 Bianca Torres
TCNJ Class of 2025
Psychology major and Spanish minor
"I chose the Spanish certificate program because I am a psychology student, and having the opportunity to learn Spanish for counseling and human services, something that I want to do in the future, is an amazing opportunity. The Spanish certificate will greatly benefit my career, given it will give me the vocabulary to help people in a mental health setting. Although I am a native speaker, speaking in a formal setting is completely different, so I am excited to strengthen my Spanish in this context."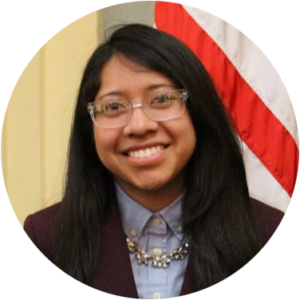 Melissa Sandoval, MSW, PhD Candidate
TCNJ Class of 2018
Spanish major and Women's, Gender, and Sexuality Studies minor
"Graduating with a bachelor's degree in Spanish from TCNJ has allowed me to be uniquely and competitively positioned when interviewing for jobs in government. Having a degree, minor, or certificate in Spanish will give students an edge when applying and interviewing for jobs in whichever field they choose. I communicate with twice as many people and form ties with twice as many communities because of my Spanish communication abilities. Being bilingual (with evidence of it with my Spanish degree) makes me a competitive applicant and has resulted in my success in job interviews and when negotiating job benefits. Students will benefit from having a degree, certificate, or minor in Spanish with increased call backs for job interviews and success in negotiating benefits for being competitive job applicants thanks to their bilingualism. Overall, students will have a larger impact due to their Spanish communication abilities and positively contribute to society and the communities they work alongside."