Language and other socio-cultural barriers compromise the quality of health and health care delivery for millions of Spanish-speaking, limited English proficient, and Latino patients each year. U.S. Latino patients, for example, are more likely to be uninsured, suffer from higher rates of diabetes and other illnesses, and have been disproportionately affected by the Covid-19 pandemic. As the U.S. Latin American and Latino populations continue to grow, the healthcare sector increasingly needs doctors, nurses, and allied health professionals who are prepared to work compassionately and effectively with Spanish-speaking patients.
 Required Courses
Core Course
SPA 203 Intermediate Oral Proficiency or SPA 210 Spanish for Heritage Speakers
Two Additional Courses


SPA 219 Medical

Spanish and SPA 319 Spanish Medical Interpreting
Course Descriptions
SPA 203 Intermediate Oral Proficiency
SPA 203 boosts non-native students' language proficiency to at least the intermediate-mid level, so that they are prepared for more specialized professionally oriented courses. 
SPA 210 Spanish for Heritage Speakers
SPA 210 helps to fill gaps and improve heritage speakers' written Spanish ability so they can more easily become bilingual professionals. 
SPA 219 Medical Spanish
SPA 219 students read and report on (orally and in writing) materials ranging from newspaper articles to publications in professional journals in Spanish, interview native Spanish speakers and transcribe these interviews, and write a final paper in Spanish. They learn specialized vocabulary for all the systems of the body, diseases, and how to conduct patient interviews. They study healthcare disparities and related topics, such as the role of cultural competence and cultural humility in health care delivery to Latino populations. As a final project in SPA 219, students examine the synergistic factors that impact health outcomes for Latino patients for an illness or condition that disproportionately affects such patients and propose ways to improve health outcomes.
SPA 319 Spanish Medical Interpreting
SPA 319 students will expand their medical vocabulary and ability to successfully read and understand Spanish-language texts related to health and medicine, understand the cultural and linguistic aspects of treating a non-English-speaking Hispanic population and expand their ability to define common medical problems and discuss their causes, risk factors, symptoms, diagnosis, treatment, and prevention in Spanish. They will become familiar with the Standards, Interpreting Protocols, and Code of Ethics of the International Medical Interpreters Association. Through weekly medical interpretations, students will learn to evaluate their skills as bilingual interpreters and identify areas for improvement and continued practice.
SPA 219 and 319 students will develop the following competencies:
Solid knowledge of the vocabulary needed to speak in Spanish about anatomy and

medical conditions and diseases.

Knowledge of non-technical vocabulary and expressions frequently used by

Spanish-speaking patients to describe illness or body parts.

Solid knowledge of cognates for medical terms in Spanish and English and false

cognates that could be misunderstood.

Knowledge of cultural attitudes and values that might impact the treatment of

limited English-proficient Spanish-speaking and other Latino patients and their relationship with medical providers.

An understanding of the challenges of caring for patients with whom there is a

language or cultural barrier.

The ability to interview a Spanish-speaking patient to determine his or her chief

complaint, symptoms, and history of the presenting illness or condition for which he or she is accessing medical care at a level appropriate for a pre-health student.

The ability to understand patients giving their medical history.

The ability to explain to a Spanish-speaking patient medical information, including

causes and treatment of diseases or conditions and the purposes for diagnostic tests.
The ability to check the patient's understanding of medical information presented and to clarify or answer additional questions as necessary.

The ability to read different text types on health and other medical topics in Spanish,

such as from the press, from professional journals, and at different levels of difficulty.
Alumni Profiles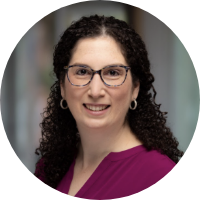 Monica L. Koncicki, MD
TCNJ Class of 2008
Pediatric Intensive Care Physician at the Children's Hospital at Montefiore in the Bronx
Assistant Professor in Pediatrics at the Albert Einstein College of Medicine
Program Director for the Pediatric Critical Care Fellowship Program at the Albert Einstein College of Medicine
"I participated in the inaugural medical Spanish class in the Spring of 2007. The course not only provided me with the contextual words needed to communicate with patients but also with my first real-life experience using medical Spanish as a clinic interpreter. I continue to build on my college medical Spanish foundation every day as a physician.   In my experience as an intensive care physician and pediatrician, it is clear that patients and parents are often relieved to have medical providers able to communicate in their preferred language."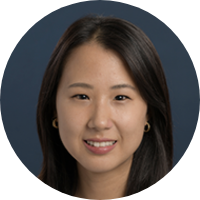 Emilee Kim
TCNJ Class of 2017
Seven-Year Medical Program
Double Majors in Biology and Spanish
Phi Beta Kappa
Graduate of Rutgers Medical School
Medical Resident at St. Luke's University Health Network
"Learning Spanish at TCNJ has become the most useful day-to-day tool in my medical career. as a medical student and resident physician. Speaking the language builds great rapport with patients, and physician-patient interactions are smooth and uninterrupted without needing an interpreter. I loved being part of the Spanish department and learning medical Spanish at TCNJ. It has since afforded me opportunities to travel, volunteer and work in global health in Panama and the Dominican Republic with confidence in my professional level of Spanish."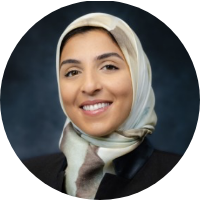 Abrar Ebady
TCNJ Class of 2017
Psychology major and Spanish minor
4th-year medical student at Rutgers New Jersey Medical School
"My experience completing a minor in Spanish at TCNJ was incredible. Not because of the degree but because I was able to perfect my medical Spanish when I took Spanish for healthcare professionals during my time abroad. I am now a fourth-year medical student and can use this skill to help many patients who otherwise would be limited and misunderstood. The ability to connect with someone in their native tongue when in a moment of pain or vulnerability is utterly priceless. I am grateful for the wonderful education I received at TCNJ and believe deeply in the power of language as a tool for connection and transformation. Whatever you do, don't miss out on taking Spanish for healthcare professionals!"